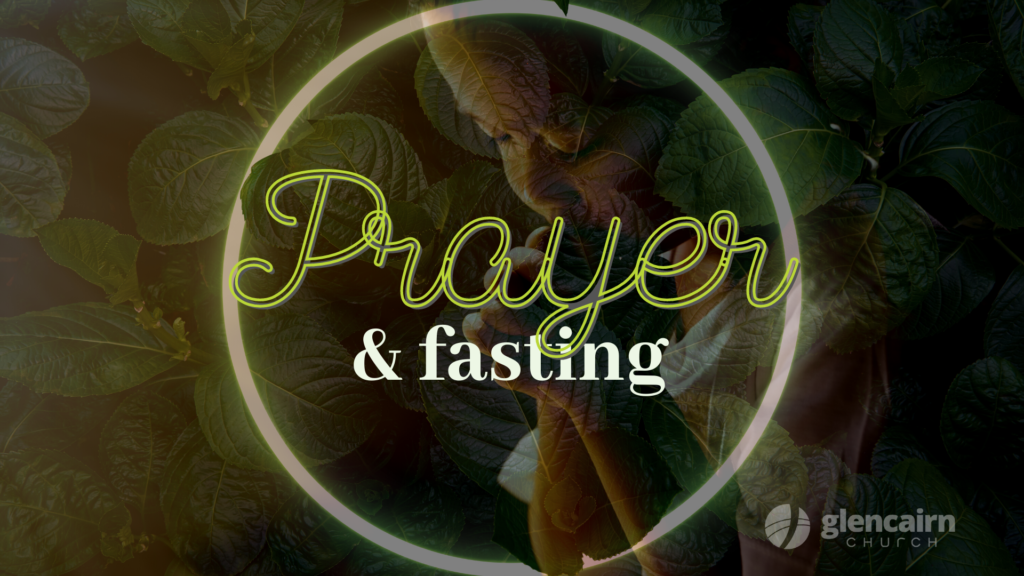 With each new calendar year comes the opportunity for reflection and renewed commitment. Every January, we set two weeks to encourage all who are able to participate in a church-wide two weeks of prayer and fasting. Come along with the expectation that God will meet us as we seek His face!
Two Weeks of Prayer: January 16–30
As we start the year with two weeks of fasting and prayer, we invite you to participate in the following ways:
Consider fasting for a period of time, whether from food, media, shopping, video games, or other habits, for the purpose of increasing our craving for God
Get your Prayer and Fasting Guide or check it out on the prayer section of the Glencairn Church app
Come to pray on Sunday mornings from 9–10am throughout the year
24 Hours of Prayer
Sometimes it is hard to know how to pray. It can feel like we are just throwing words up into the air, hoping that God might hear us. It doesn't have to be this way.
We invite you to drop by any time between Friday, January 21 at 8 pm and Saturday, January 22 at 8 pm. Journey through eight stations, each focusing on a different way to pray around a different theme (such as adoring God, confession, intercession, listening to God). Each station will be interactive, and there will be creative and hands-on ways to pray, reflect, and respond to God, making this opportunity suitable for all ages.
Drop-in anytime over the course of the 24 hours (yes, even throughout the night) on your own or with others and feel free to work your way through the stations as quickly or as slowly as you wish. Take 30 minutes. Take 2 hours. God longs for us to be with Him as we pray, and He hears us as we pray.
Our volunteers will be on-site to sign you in when you arrive and direct you on where to begin. COVID protocols will be in place, with a maximum of six people at each station at one time. Writing utensils will be provided at the stations that need them; however, if you wish to bring your own markers/pens, you are most welcome to do so.