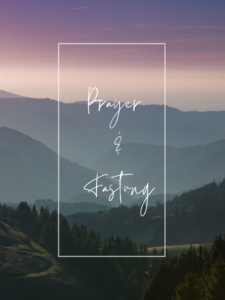 Two Weeks of Prayer & Fasting
With each new calendar year comes the opportunity for reflection and renewed commitment. Each January, Glencairn encourages all who are able to participate in a church-wide two weeks of prayer and fasting. Come along, expecting God to meet us as we seek his face!
January 15–29, 2023
As we start the year with two weeks of fasting and prayer, we invite you to participate in the following ways:
Consider fasting for a period of time, whether from food, media, shopping, video games, or other habits, for the purpose of increasing our craving for God
Get your Prayer and Fasting Guide or check it out on the prayer section of the Glencairn Church mobile app
Go deeper with the Conversation with God guide and reflect upon the questions with your Life Group, as a family, or on your own
Pray with others on Sunday mornings from 9–10am at the church throughout the year
Come for an evening of prayer and worship through music on Saturday, January 21, from 7:30–9pm in the midst of our two-week focus on prayer and fasting. All ages are welcome!
Drop by the prayer room at the church, open throughout the two weeks and spend as little or as much time in prayer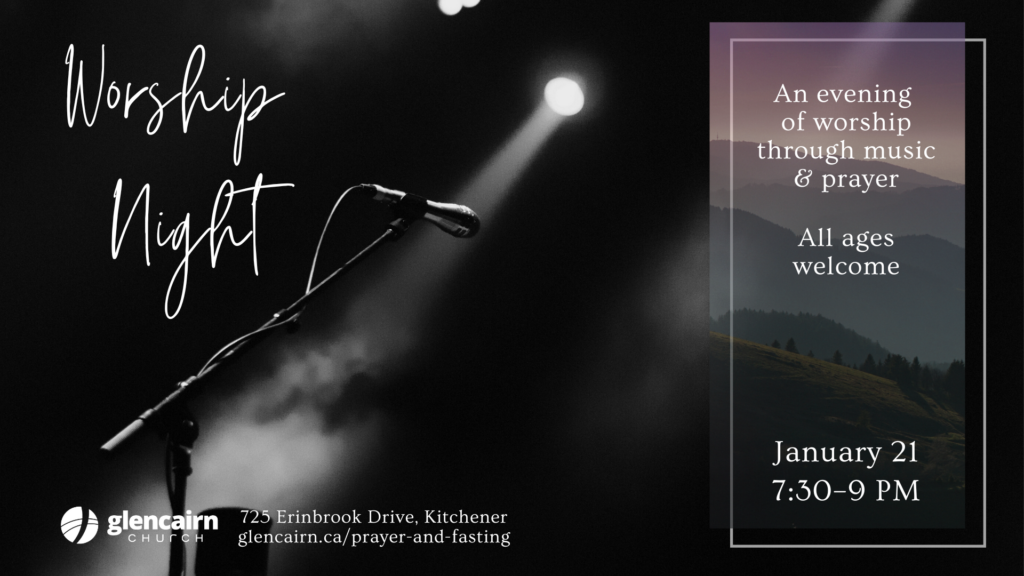 Awake Prayer Room
Our prayer team has created an immersive, interactive, self-guided prayer room as part of our two-week focus on prayer and fasting.
Prayer Room Hours
Come & Pray in the Country Hills room, January 15-29
—
Before or after the church service on Sunday
Monday through Saturday: 9am–3pm & 7–9pm

If you're participating in a program that meets throughout the week, feel free to drop by the Country Hills room during that time as well.
Come with your family, as a Life Group, with a friend, or on your own. The theme for this year's prayer room is that we would be Awake—that God would show us what is in need of awakening in our lives, what we need to be awakened from and what we need to be awakened to.
This prayer experience is meant for you to walk through and linger on the images or stations most appealing to you. Take a few minutes or an hour. Come once or many times over these two weeks. Pray through each station or only those that draw you. The room will lead you through three sections: What is awakening? What do we need awakening from? What do we awaken to?
Please enter the prayer room through the Country Hills door on the Williamsburg room and exit through the gym when you are done unless a sports activity is happening in the gym.
"Awake, O sleeper! Rise from the dead, and Christ will shine on you!"

Ephesians 5:14b