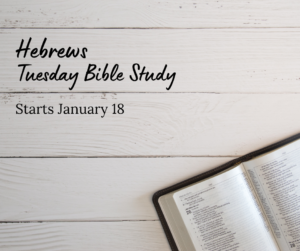 Letter to the Hebrews
The book of Hebrews was written to encourage discouraged Christians who were struggling, wondering if sticking to their faith was worth it. The writer draws strongly on the Old Testament to reveal how all along God was pointing to His answer, Jesus Christ, through the Law, ceremonies, and various people in the Old Testament. He urges them: Hang in there! Don't give up! Finish the Race! Jesus is totally worth it!
Sessions will run on Tuesdays, 9:30 to 11:00am and Part 1 will be held live on Zoom. A recording will be available after each session as well. Register now to get the login information and the recording so you can follow along—hope to see you there!
Dates
PART 1 (7 sessions) – January 18 to March 1, 2022: ONLINE (Zoom or recording)
PART 2 (4 sessions) – March 22 to April 12, 2022