Injustice is rampant around us. It is also present within us. To better confront oppression in the world, we must own that reality and look to Christ our liberator. Lent is the opportune time for this as we contemplate his suffering together.

IVP
A Just Passion
A Just Passion is a diverse collection of short readings, breath prayers, and Scripture passages from the First Nations Version and guides readers through a six-week journey of repentance, lament, worship, and healing.
Contributors include Ruth Haley Barton of Sacred Rhythms; Tish Harrison Warren, a regular New York Times newsletter writer and Christianity Today columnist; and Terry M. Wildman, lead translator for the First Nations Version Bible. Read an excerpt
---
Lent Book Club: February 19 through April 2
Sundays before service | 9–10 AM (Alpha & Omega rooms)
Sign up today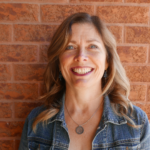 Join Pastor Connie an hour before service on Sunday morning, starting February 19 until April 4, to discuss this book together as a group. Can't make it in person? We welcome you to pick up a copy and join the book club discussion email list to follow along! Sign up and let us know through the form if you'd like to purchase a book and want us to include you in the group order by Friday, February 10. 
---
What is Lent?
Throughout Christian tradition, Lent has been observed for the 40 days leading up to Easter. During Lent, Christians remember the events leading up to and including the death of Jesus Christ. This annual period of prayer and fasting begins on Ash Wednesday and culminates in the great celebration of Jesus' resurrection on Easter Sunday.