Invitations are powerful. They shape the contours of our lives. Some invitations we desperately want but never get, others we may not want but must honour all the same. Some invitations, whether we accept or decline them, can radically change the direction of our lives.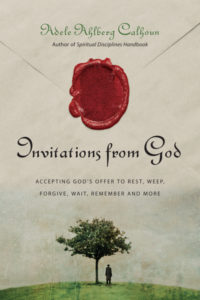 Invitations of God is an 11-week study of Scripture and the invitations that perhaps God may be extending to you, such as invitations to rest, to weep, to forgive, to wait, to participate in your own healing and more.
We will meet Tuesday mornings between 9:30–11:00am in the Alpha Omega room, starting on September 21.
Register for this session so that supplementary materials will be ready for you by the first day.