Ride to Support Refugees
We will be participating in a multi-activity event (ride, run, walk) and raising funds to support our Global Missions partner, Sharon Schmidt at IAFR Canada this year. Glencairn Cyclepaths will be hosting at ride at Cambridge to Paris Rail Trail on Saturday, October 21 at 1PM—parking is located at the trailhead on Water St. South in Cambridge.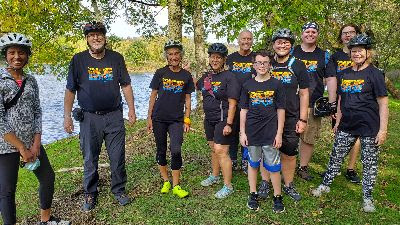 Fundraise+Ride
For those who wish to join the team, sign up under "Glencairn Cyclepaths".
Donate
You can support those who are riding by donating to team members (currently Dave Anderson, Maaike Anderson, Nathan Dorsch, Marilyn Hartwick, Jim Wiens) or to Sharon Schmidt directly.
Any amount is appreciated, and we thank you for your support!