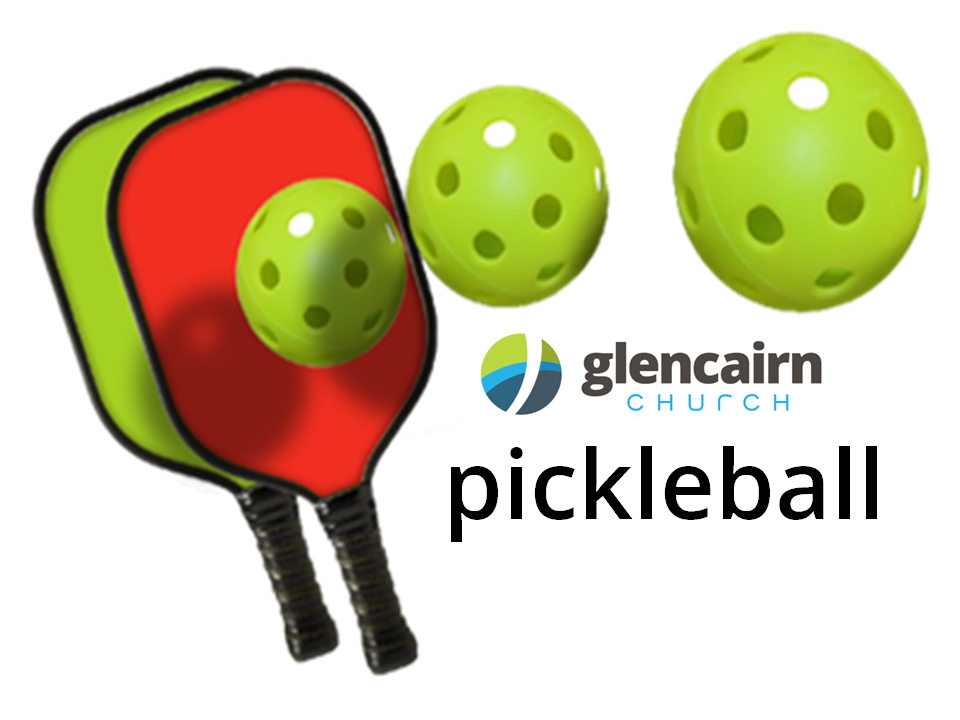 What is Pickleball?
Pickleball is a paddle sport that is fun for all ages and skill levels. The rules are simple and easy for beginners to learn, but can develop into a quick, fast-paced, competitive game for experienced players.
Pickleball at Glencairn
Summer 2022: Pickleball will be taking a break during July and August and will return in September. Please check back again in September for any changes in play times or subscribe to the newsletter to get updates.
We have three courts which reduces the wait time between games.  Paddles are available or you can bring your own along.
Adults 18+ are welcome to drop in. A donation of $2 per visit is suggested. Three sessions are available during the week:
Monday evenings, 7–10pm | All Level Play
Wednesday afternoons, 1:30–4:30pm | BeginnersPlus Play
(for more experienced players)
Friday mornings, 9-12pm | All Level Play
Check the Events Calendar for upcoming plays or subscribe to the newsletter for any cancellations or changes. Contact Harry Chin at pickleball@glencairn.ca or at 519-496-2446 with any questions.
Upcoming Plays
Sign-Up to Receive Our Weekly Pickleball Newsletter