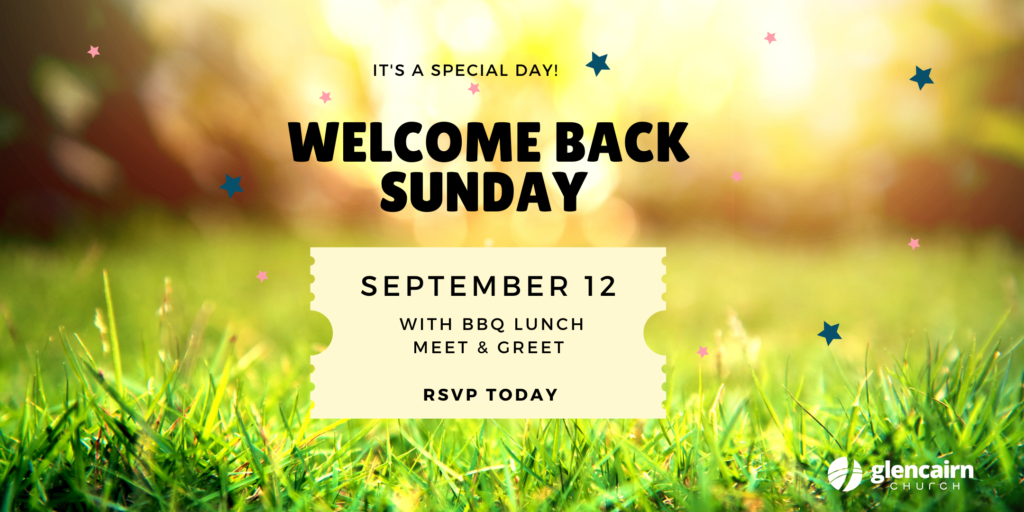 As summer draws to a close and people settle into a new Fall routine, we invite you to our annual Welcome Back Sunday, which will take place this year on September 12. The Sunday morning service will be family-friendly and will include a segment geared toward our younger audience.
After the worship service, we'll provide a free lunch so you don't need to worry about packing one (unless you'd like to bring your own). Whether you attend our Sunday service in-person or online, we invite you to come on out, bring a lawn chair or a picnic blanket and connect with others over lunch. If you haven't met our pastors in person yet, this will be a great opportunity to do so.
RSVP On Eventbrite
The last day to reserve your lunch spot is on Sunday, September 5, but you can still come on out and say hello!